Since I have been so busy posting other things like Easter recaps and such, I forgot to share my birthday dinner out from Saturday night. Figured it would be perfect for…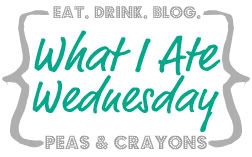 Mike surprised me with a birthday dinner date night, which was awesome! We have not had a date night in almost two months, and it was great to get out together.
And it was another reason to extend my birthday celebrating  😉
Bonefish Grill was the winner.
I have been to Bonefish once, but Mike has never been and I was so excited he picked here for us to go. Last time I was here, I dreamed of going back asap. Every single thing I got when I went with my sisters and mom, was amazing.
Now I got to show this man how awesome it was there  😀
We both decided to get a drink, and when we saw the blackberry sangria, we knew that was the winner.
We had two glasses, it was sooooooooo good. The best sangria we both have had in a long time, we almost wanted a third glass. Haha, maybe one day when we have a DD we will go back and drink pitchers of the blackberry sangria. Lol.
And for an appetizer I knew EXACTLY what we should get. The bang bang shrimp, to die for. I got this appetizer last time and have been dreaming about it ever since. I was hoping Mike loved it as much as me, and he did.
He couldn't believe how good it was. We need to recreate this at home, the sauce is sex I tell ya!
The warm bread with the dipping oil was to die for too. I try not to fill up on too much bread, since I don't want to ruin my meal. But damn it is hard not to when you eat the bread here. Olive Garden breadsticks are evil too. So good, and you can't stop.
For our entrees we both got chilean seabass. Mike got his done stuffed with crabmeat, and I got mine topped with mango salsa.
We both LOVED the seabass. Melt in your mouth amazing.
Mike got some quinoa with edamame as a side with his. He loved it, and I was so proud since he never had quinoa before.
The chickpea stuff on the side was phenomenal! I could of ate that all day, so simple and good!
We had no room for dessert after eating all of our meals, it was all just too good to worry about saving room for it.
Bonefish Grill you are amazing. I want to go back there now and eat bang bang shrimp until I die, and drink blackberry sangria until I pass out. Haha!
If you have never been to Bonefish Grill and have one close to you, I highly suggest you get there soon. You will not be disappointed.
Was a wonderful dinner and night out with my love <3
Happy Wednesday friends! Glad I got to share my birthday dinner eats with you, since I am on day two of my juice cleanse and have no food to share.
Juice cleanse going good, but I do have to be smart and stop tomorrow. I now have two yoga classes to take tomorrow, and both are heated power flow vinyasa, so pretty intense. I definitely need more fuel to power through my day besides just juice, fruit , and veggies.
But I will share a recap tomorrow of the 2 day cleanse and the juices I loved and didn't. I actually will be drinking juices tomorrow to start my day, but then adding real food in due to yoga.
See you tomorrow friends!
Katie xo
Have you ever been to Bonefish Grill?
If you have, what was your favorite thing to order?